Our team
Diarna brings together individuals with an array of expertise who collaborate in a truly 21st century manner. Our interfaith and multinational coalition includes scholars, international photographers, social entrepreneurs, technical developers, and young Middle Easterners who gather data and photos of local sites.
Select Board Members of Digital Heritage Mapping, Inc., Diarna's parent 501(c)(3) non-profit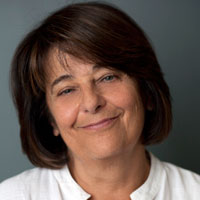 Frances Malino
Board President
Frances Malino, Sophia Moses Robison Professor of Jewish Studies and History at Wellesley College and director of the College's Jewish Studies Program. She is the author and editor of numerous books, including The Sephardic Jews of Bordeaux and the forthcoming Teaching Freedom: Jewish Sisters in Muslim Lands, a profile of a multi-generational family of Moroccan-born women who founded and directed Alliance Israélite Universelle schools in North Africa. Professor Malino has received grants from the National Endowment for the Humanities and Spencer Foundation, been selected as guest research fellow at Oxford's Wolfson College, served on the judging panel for the Koret Jewish Book Awards, and was recently honored by the French Republic with the Chevalier in the Ordre des Palmes Academiques (an academic knighthood). This summer seven Wellesley students will be interning with Diarna.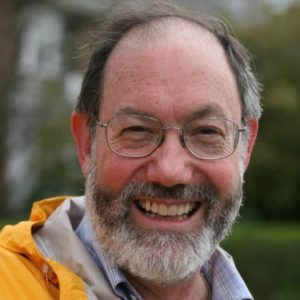 Dr. Jay Sage
Treasurer
Dr. Jay Sage has served as a research staff member at MIT's Lincoln Laboratory for over 25 years, publishing numerous scholarly articles. A summa cum laude graduate of Harvard College with a Ph.D in physics, Dr. Sage is a Senior Member of the IEEE Professional Association for the Advancement of Technology. He is a former president of Temple Sinai in Brookline, Massachusetts, and immediate past co-president of the Jewish Genealogical Society of Greater Boston. Dr. Sage has served on the Achievement Awards Committee of the International Association of Jewish Genealogical Societies, the Unity Mission of the Massachusetts Synagogue Council, and presented on the genealogical implications of Google Earth at the International Conference on Jewish Genealogy.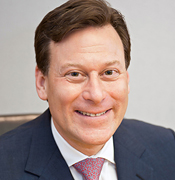 Oliver Stanton
Oliver Stanton is Co-Owner, Director and Vice President of Transammonia, Inc., which has offices around the world (including in Egypt, Jordan, and Tunisia), and is one of the Forbes 100 largest private corporations in the United States. Mr. Stanton, who is in his 40s, grew-up in New York City and attended the Congregation Shearith Israel, a Sephardic synagogue where his father, a refugee from Nazi Germany, has been an active member for over 70 years. After graduating from Tufts University, Mr. Stanton worked in Transammonia's Florida and then European offices, dividing his time between operations in London and Zurich. Mr. Stanton and his wife, Elizabeth, have two children, and jointly administer the Elizabeth & Oliver Stanton Foundation, which is currently underwriting the United States Holocaust Museum's Anti-Semitism Podcast Series and Diarna's Insights video series spotlighting Jewish sites across the Middle East.

Anne Miller
Anne Miller was born and raised in France, in a family that is both Sephardi and Askenazi, with ties to Ukraine, Hungary, Tunisia, and Algeria. She has been in several managing and senior staff level positions there, including Special Advisor for Budgetary Affairs to the Minister of Culture and Executive Director of the French public agency, Centre national du Livre. For the past nine years she has been living in the Boston area, were she was Cultural Attachée for the French Consulate and then Acting Chief of Staff to the Executive Director of the educational non-profit Facing History and Ourselves. She is now working as Director, Stakeholder Management for Keolis North America, a subsidiary of a French company specialized in public transportation with a strong international presence (16 countries), and whose American headquarters are based in Boston.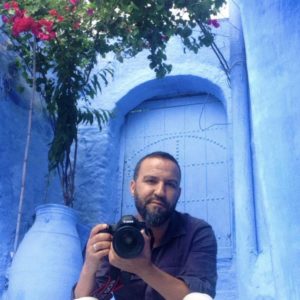 Rachid Idir Aadnani
Rachid Idir Aadnani A Moroccan-born, American photographer and academic. Professor Aadnani is Director of Middle Eastern Studies at Wellesley College, where he teaches Arabic language and literature, as well as coordinates the College's relationship with DHM. He holds a PhD in Comparative Literature and Translation Studies from the State University of New York at Binghamton, an MA in Comparative Literature from Dartmouth College, and a Master's in Foreign Language Pedagogy from the Ecole Normale Superieure in Meknes, Morocco. Dr. Aadnani recently co-presented Diarna at the Mohammadia League of Scholars and US State Department's 1st Regional Conference on the Preservation of Cultural and Religious Heritage at the Kingdom of Morocco's Foreign Ministry in Rabat.
Select Advisors
Raphael Elmaleh, a native of Casablanca and Morocco's only Jewish tour guide, has unique access to unusual sites in the country's largest cities and smallest villages. In collaboration with Casablanca's Jewish Museum, he has gathered artifacts and worked to restore over a dozen synagogues in southern Morocco. Fluent in Arabic, Hebrew, English, and French, Mr. Elmaleh has led hundreds of heritage tours, as well as conducted research in Tunisia and Egypt.
Sammy Simnegar, a native of Shiraz, Iran, who fled in 1979 when he was eight, today manages Fidelity Investments' Aggressive International Fund and VIP International Capital Appreciation Portfolio, among several portfolio management appointments. A graduate of UCLA and Columbia Business School, Mr. Simnegar previously worked at the Trans-Alliance Group and as an equity analyst for JP Morgan. A father of five, he has co-authored a chapter on "The History of Jews in Iran: 1500-Present" for the Center for Iranian Jewish Oral History, and holds leadership positions with several Boston-area institutions, including the Sephardic Community of Greater Boston.
Orly Rahimiyan is a Ph.D. candidate in Middle Eastern Studies at Ben-Gurion University and a Research Fellow at the Ben Zvi Institute. She received an M.A. summa cum laude in Islamic and Middle Eastern studies as well as a B.A. summa cum laude in Arabic (language and literature) and Iranian studies from the Hebrew University of Jerusalem. Ms. Rahimiyan is the recipient of several awards and fellowships, including a Fulbright Scholarship to study at Columbia University's Center for Iranian Studies, the Phyllis Greenberg Heideman and Richard D. Heideman Fellowship at the Holocaust Museum in Washington, D.C., The Memorial Foundation for Jewish Culture International Doctoral Scholarship, Nathan Rotenstreich Scholarship from Ben-Gurion University, and a Vidal Sassoon International Center Scholarship. Ms. Rahimiyan contributed 42 entries on Judeo-Persian people and places to editor Norman Stillman's Encyclopedia of Jews in the Islamic World, and also appears in editor Ihsan Yarshater's Encyclopedia Iranica and editor Manocher Dorraj's Iran Today: An Encyclopedia of Life in the Islamic Republic.
Select Staff and Volunteers (Present):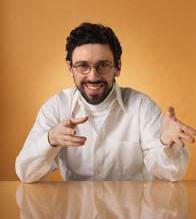 Jason Guberman-Pfeffer
Project Coordinator
Jason Guberman-Pfeffer is a social entrepreneur who specializes in building broad coalitions and melding intellectual and technical innovation. A summa cum laude graduate of Sacred Heart University (2008) and founding executive director of Digital Heritage Mapping, Mr. Guberman was named one of Connecticut Magazine's "40 under 40" and the Jewish Week's "36 under 36" for 2012. He has presented at conferences (42nd Association of Jewish Studies, Center for Jewish History's "From Access to Integration: Digital Technologies and the Study of Jewish History"), guest lectured classes (most recently: Harvard University's "Jewish Cultures of the Middle East"), serves on the Council of Young Jewish Presidents, and written for AJS Perspectives, Sh'ma Journal, Wexner Foundation Newsletter, and MyJewishLearning.com.
Joshua Shamsi
Lead Photographer/Outreach Director
Joshua Shamsi, an independent photographer of Jewish-Iranian heritage, has led Diarna research expeditions to Egypt and Morocco. With an MFA from New York's School of the Visual Arts, for several years Mr. Shamsi was a Middle East photo-journalist. His most recent exhibitions have been in Kansas City's Jewish Museum ("Israel is Real"), NYC's Andrea Meislin Gallery ("Current Visions: Inside Israel, Part II"), and in the Israeli capital's Jerusalem Theatre ("Land, Love, Loss").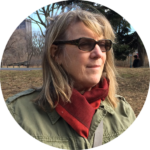 Chrystie Sherman
Research Photographer
Born in Chicago, Chrystie Sherman was educated at the University of Vermont, the University of Paris, and New York University Graduate School of Film and Television. She began her career in photography, working in the photo studio at Jim Henson Associates., and then as a set photographer for PBS, Children's Television Workshop/Sesame Street, and WGBH/Boston. Chrystie then turned her focus to photojournalism, where she worked for the Associated Press and the New York Post covering Jewish events. In 2002, she began her Diaspora project, Home in Another Place, documenting small and disappearing Jewish communities in B/W portraiture. To date she has covered the Ukraine, Central Asia, India, Afghanistan, North Africa and Cuba. More recently she is working on the Diarna Project, contributing photography on Jewish antiquities in North Africa. Chrystie Sherman's work has been exhibited both nationally and abroad; in New York, Philadelphia, Washington D.C, Rome, Israel and the FSU. Home in Another Place is a work in progress, to be published by Steidl Press. Chrystie lives in New York City and travels extensively photographing surviving Jewish communities in the post-Holocaust world.
Anna Giorganashvili
Executive Assistant
Select Staff and Volunteers (Past):
Erin Okabe-Jawdat
Lead Digital Architect and Web/Graphic Designer
Erin Okabe-Jawdat, a first generation American of Iraqi and Japanese ancestry, graduated magna cum laude with concentrations in architectural studies and computer science from Connecticut College (2010). The recipient of the Harold D. Juli Award for Excellence in Student Research and Ammerman Center for Arts and Technology Award, she has experience animating (Sonalysts), drafting (Abigail Van Slyck), and consulting (Connecticut College). Ms. Okabe-Jawdat, an accomplished photographer, has documented Jewish sites for Diarna in Morocco, India, and Japan.
Maarten Lambrechts
Database Developer
Maarten Lambrechts, a native of Belgium, is a graphic designer, database programmer, and Google Earth expert. He is the creator of innovative projects, including geo-mapping National Geographic photographs and AIDS prevalency rates in Africa (http://www.merkador.com).
Monica Markowski
Research Developer/Translator
Monica Markowski, a first generation American of Polish ancestry, is a magna cum laude graduate of Brandeis University (2011), with majors in French, English, and International Studies. It was while at Brandeis that she developed a passion for Jewish history and culture. Fluent in French and Polish, Monica has contributed research and translations to Diarna, and helps coordinate the project's ever-growing team of volunteers.
Dana Ernst
Former Director of Oral History Research and Diarna's Oral History Education and Training Institute
Dana Ernst, received a Bachelor of Arts with Dean's Commendation (summa cum laude) from the University of Queensland in Brisbane, Australia, with majors in Sociocultural Anthropology, Political Science, and Aboriginal and Torres Strait Islander Studies. As a U.S. Fulbright Scholar (2009-2010), Dana spent a year and a half conducting ethnographic research in Israeli development towns. She is now a candidate in the Oral History Master of Arts Program at Columbia University. Her research addressing the lacunae of Sephardi/Mizrahi Jewish historical narratives has been recognized with the American Sephardi Federation's Broome and Allen Scholarship. She recently presented at two international conferences: the Biennial Conference of the Oral History Association of Australia (OHAA) and the 110th Annual Meeting of the American Anthropological Association. This summer she is teaching seven interns from Wellesley College, the inaugural class of Diarna's Oral History Education and Training Institute, the first institute dedicated to Middle Eastern Jewish oral histories.
Lauren Bahary Wilner
Project Researcher
Lauren Bahary Wilner, a Bay Area native, graduated with honors from the University of Washington (2009), where she studied English literature and Middle Eastern Languages. Ms. Wilner has family roots in Iran and speaks Persian and Hebrew. While a Jerusalem-based Haas/Koshland Distinguished Fellow, she conducted place-based oral histories with Iranian-Jews for Diarna, and volunteered with MiMizrach Shemesh and Yotzer Or. She is currently studying law at UC Hastings College, and blogging about food at http://myjerusalemkitchen.wordpress.com/.
Eddie Ashkenazie
Former Lead Researcher/Coordinator
Eddie Ashkenazie is an NYC based Diarna researcher and research coordinator. Prior to joining Diarna, Eddie worked on a number of book publishing and history related projects. He graduated from Yeshiva University with both Master's and Bachelor's degrees in Jewish history. Of all the research he conducts and oversees for Diarna, he is most intrigued by the different customs surrounding death and burial among the Jewish communities of the Middle East and North Africa and the inscriptions that are found in the cemeteries and shrines.
Angela Strassheim
Lead Videographer/Photographer
Angela Strassheim, an independent artist from Minnesota, graduated from the Minneapolis College of Art and Design (BFA-1995), Miami's Forensic Imaging Bureau (Certificate-1997), and Yale University (MFA-2003). Featured in the Whitney Biennial and Musee d' Elysee 50-reGeneration exhibition, her work (http://angelastrassheim.com/) is sought internationally by museums and private collectors. The recipient of numerous grants (Women in Photography LTI/Lightside, Artist Initiative) and fellowships (McKnight, Bush, Jerome), she was a 2008 Les Recontres D' Arles International Photography Award finalist.